MaxLinear TIAs and Drivers Enable 1000km+ Metro & Long Haul Fiber Optic Solutions
Maxlinear TIAs and drivers enable cloud and service providers to increase bandwidth and enable solutions for distances in excess of 1000km.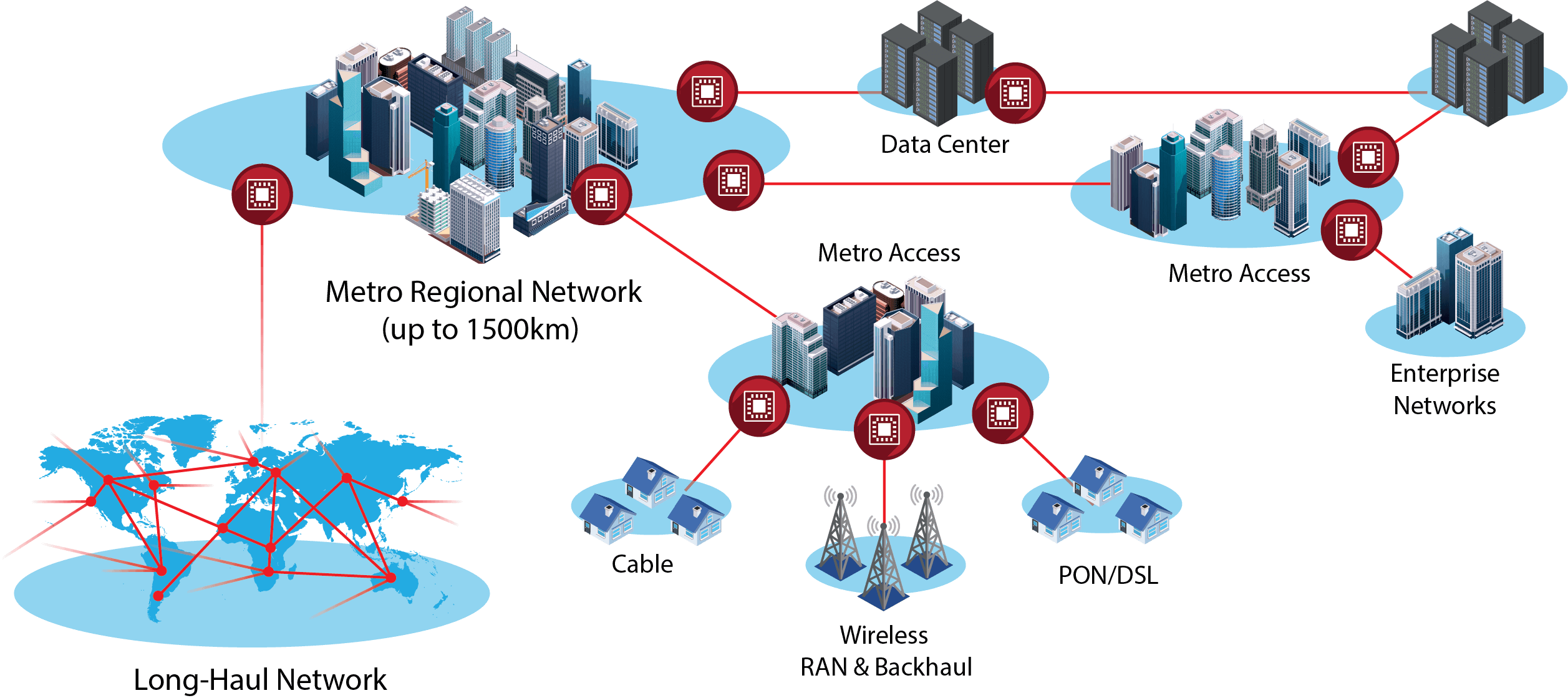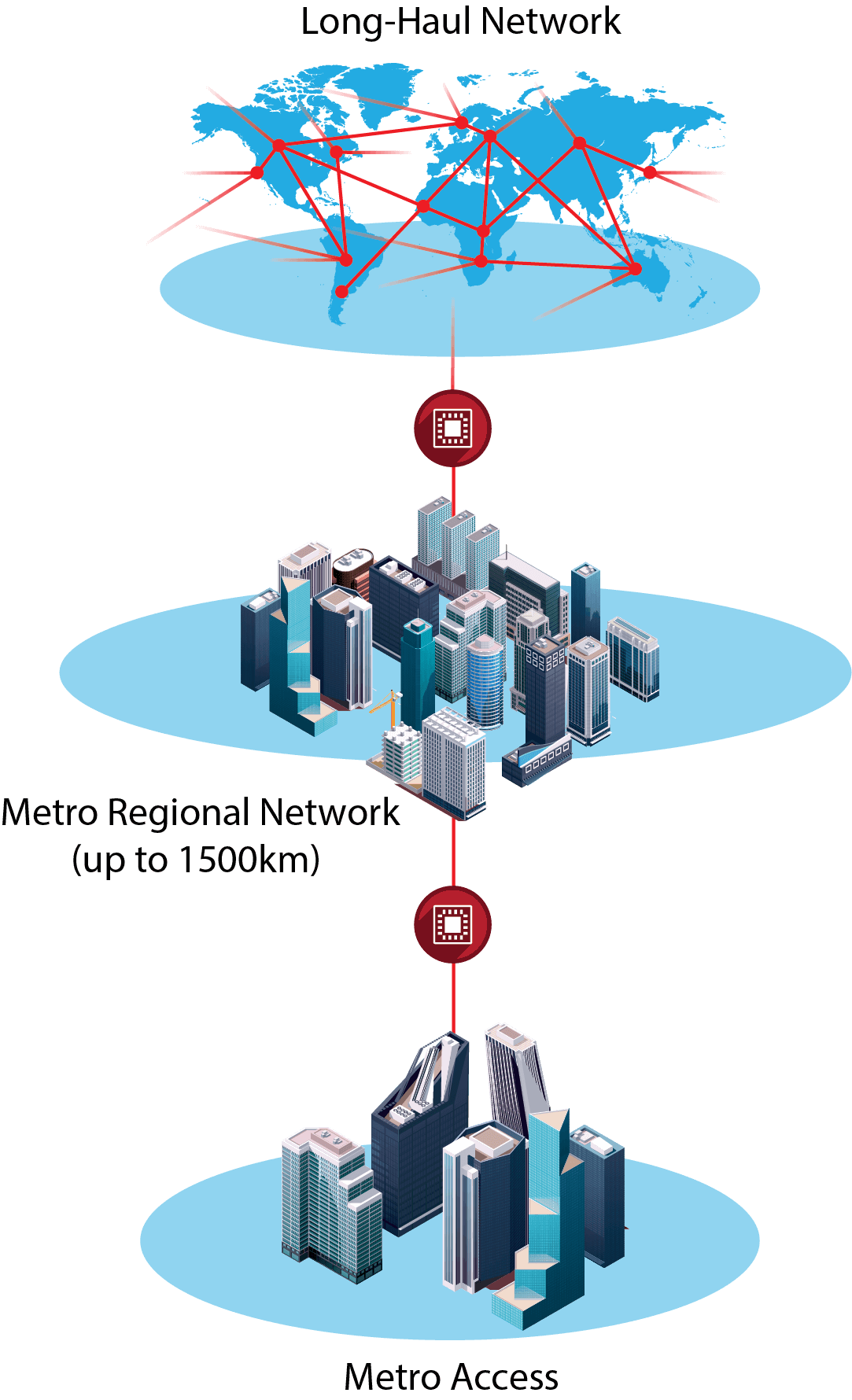 Linear and limiting TIAs and drivers enable 200Gbps+ coherent long-haul and metro fiber optic solutions
The single, dual and quad channel TIAs and drivers feature the bandwidth, noise and distortion performance, crosstalk and power dissipation needed to support up to 600Gbps single wavelength data rates. The broad portfolio of low power, software programmable drivers include Mach-Zehnder, Lithium Niobate, Silicon Photonics and NRZ linear and limiting drivers.
Industry's Lowest Power Metro & Long Haul Fiber Optic Solutions

Best-in-Class RF Performance and Telecom-Class Quality

Enables 12.8Tbps Capacity