AnyWAN™
One SoC for All Broadband Needs
Work & Learn

from Home, Streaming

Video

, Virtual Reality, Multiplayer Gaming, and More Drive the Need for

Faster Broadband

Networks

Broadband service providers leverage copper, fiber, cable, and 5G Fixed Wireless Access WAN technologies to bring multi-gig solutions to their customers. Until now, they needed to maintain different home gateway platforms each with a different software framework for each WAN technology.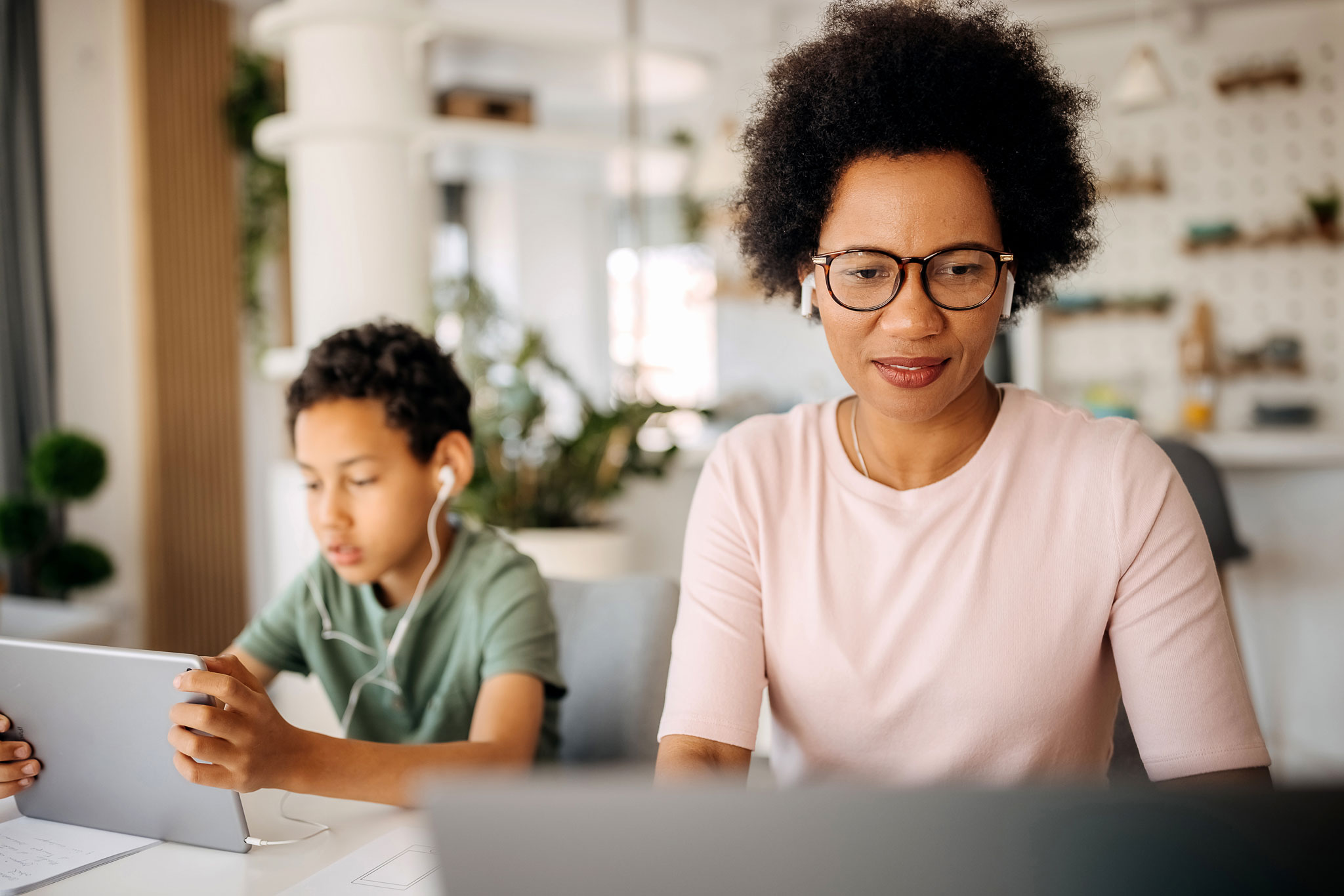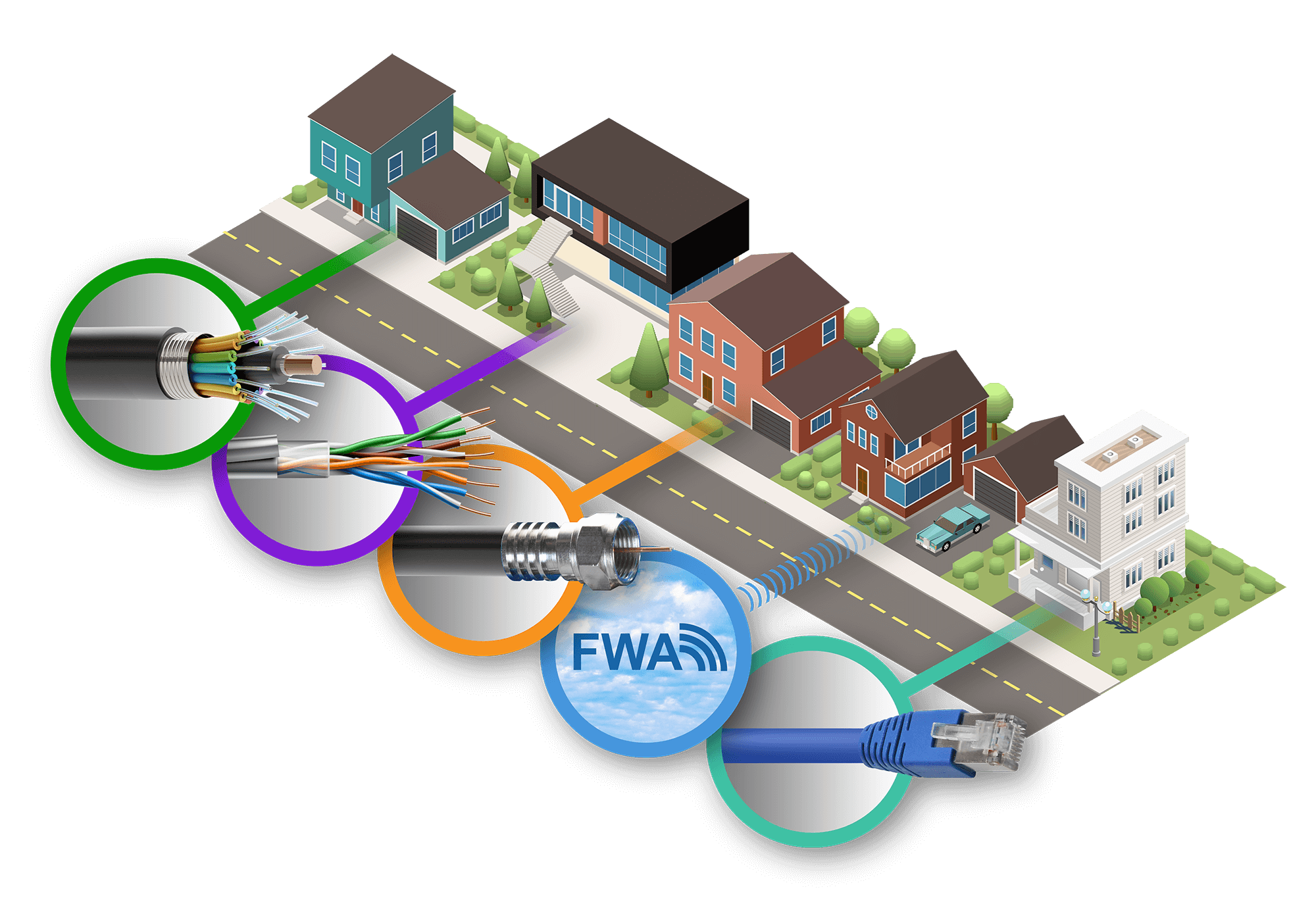 "To be successful in increasingly competitive broadband markets, service providers will need to streamline their home
routers and gateways to ensure quick

subscriber-turn-up and minimize supply chain impacts.

Relying on a platform that supports multiple access technologies and in-home software frameworks will be critical to growing broadband subscribers and ensuring high quality of experience."

Jeff Heynen

VP, Broadband Access and Home Networking at Dell'Oro Group
AnyWAN™ SoCs
Deliver

Unparalleled

Performance

and Power while

Reducing Total Cost

of Ownership

Universal broadband SoCs enable best-in-class home connectivity experience in Fiber-to-the-Home, Fixed Wireless Access, DOCSIS and Ethernet Broadband Access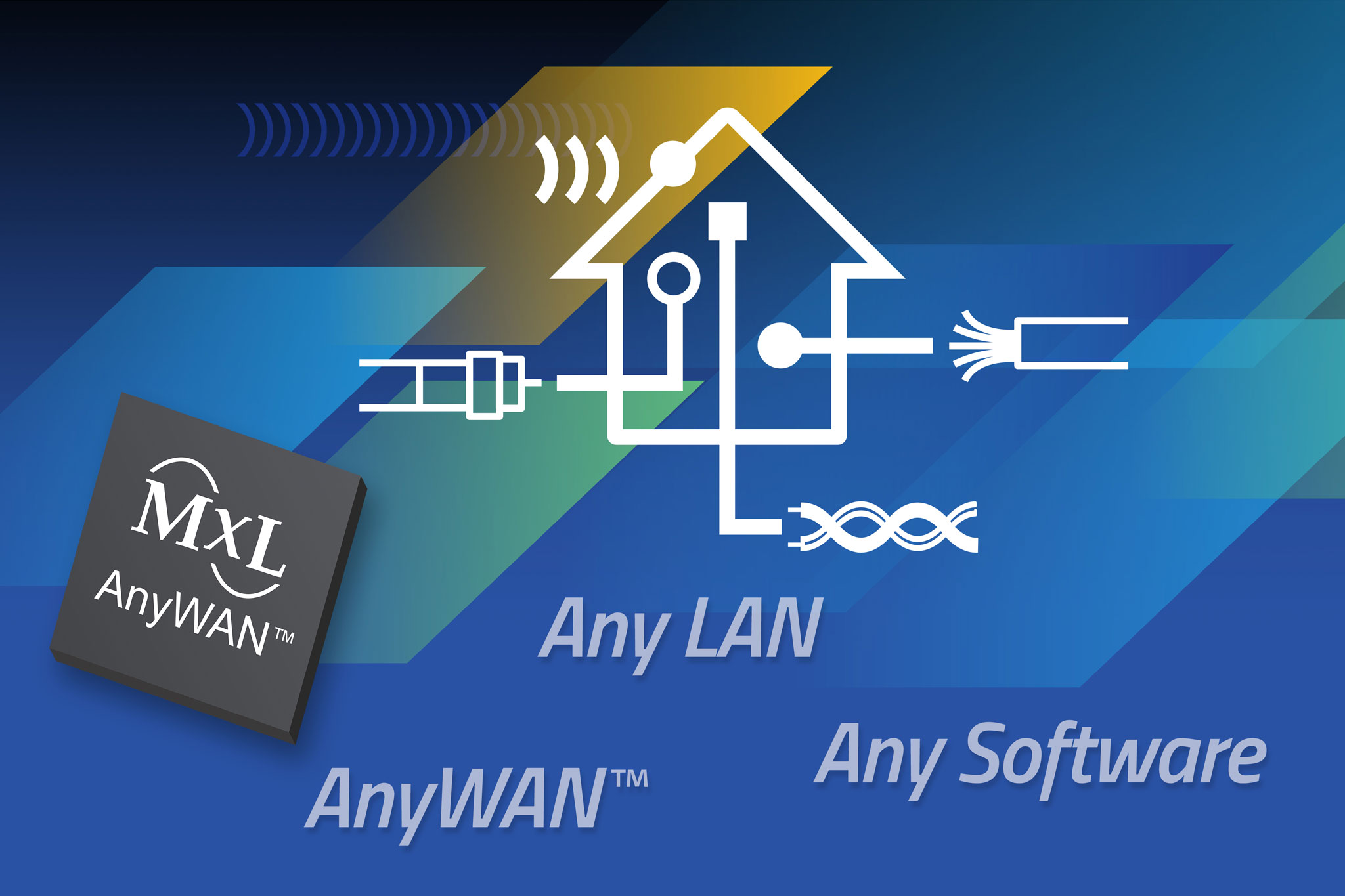 Key Features & Benefits
New Universal and Ultra-Scalable Broadband SoCs support AnyWAN™, Any LAN, Any Software
Latest AnyWAN SoCs support all high-speed data access and in-home connectivity technologies and both prplOS and RDK-B software development kits.
Ensures faster time to market and reduces R&D costs

Wirespeed Wi-Fi 7 throughput

Delivers best-in-class performance

Adaptive power management scales power consumption to performance needs

Quad core CPUs enable differentiated services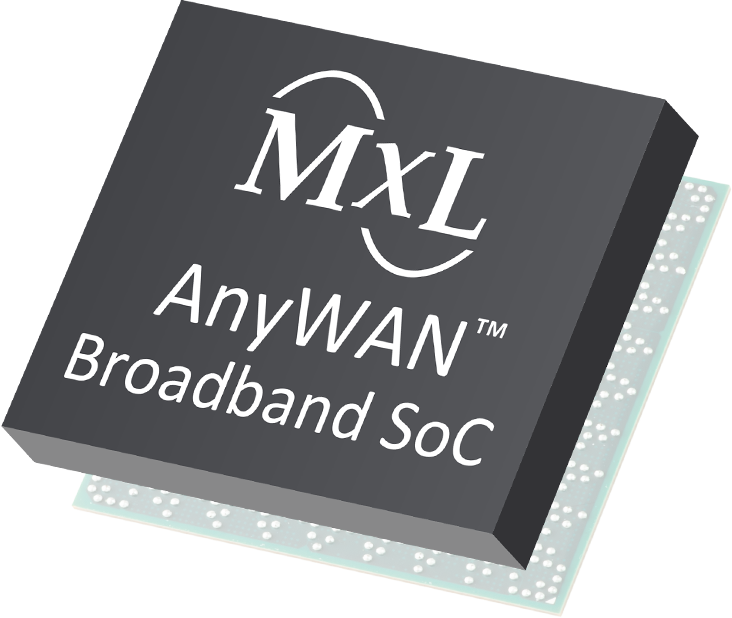 AnyWAN™

SoCs Bring Unprecedented

Scalability

to

Home Gateway

Design

Ultra-scalable architecture to quickly provide cable, telco and fixed wireless service providers with a versatile solution for home routers and gateways.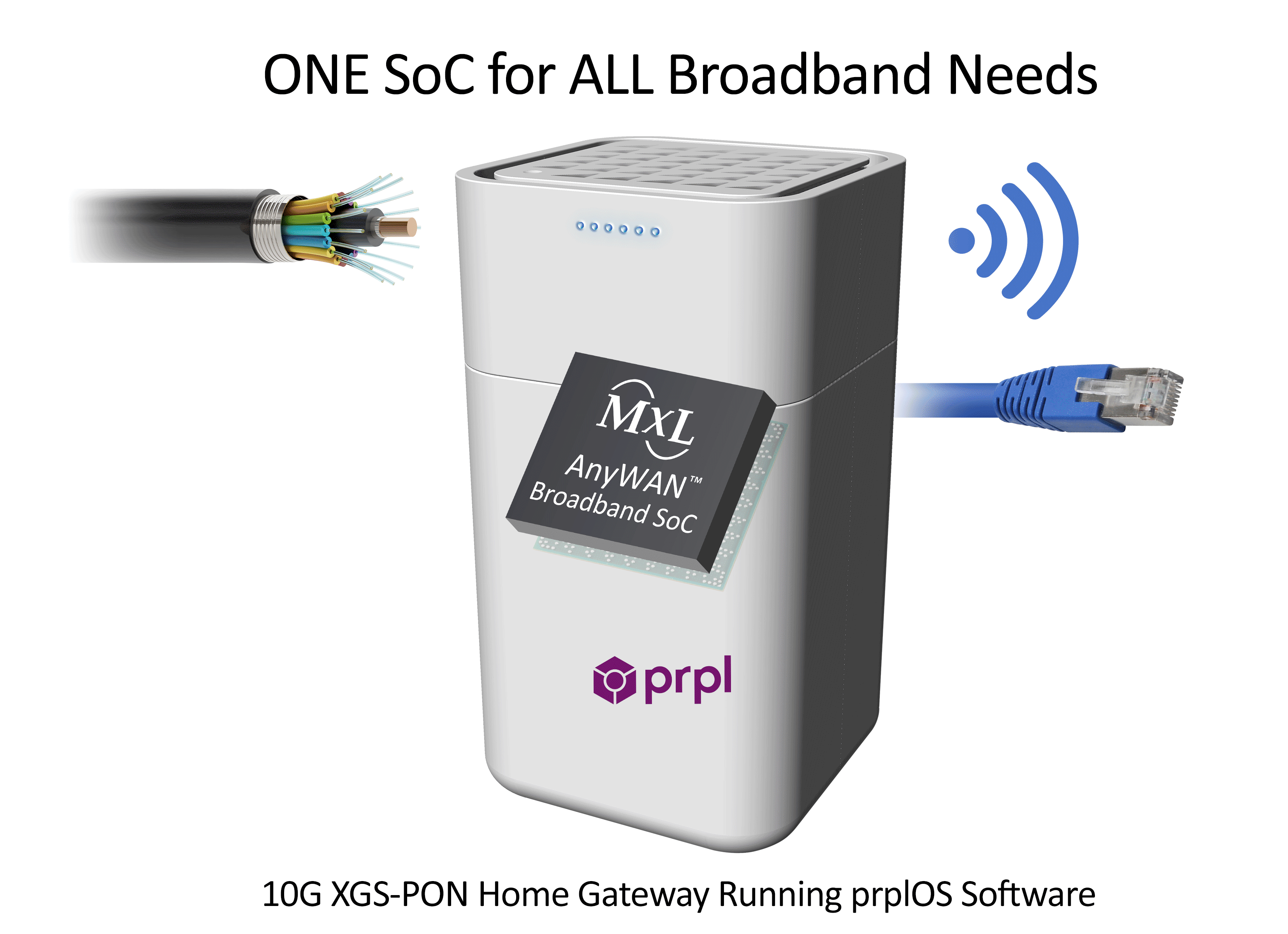 AnyWAN™
Fiber:

GPON, XGS-PON, 10G EPON, Active Ethernet

Copper:

xDSL, G. Fast

Cable:

DOCSIS

Wireless:

5G FWA

Ethernet:

2.5G and 10G
Any LAN
Wireless:

Wi-Fi 6, Wi-Fi 6E, Wi-Fi 7

Copper:

Ethernet 2.5G and 10G, G.hn, MoCA, Voice, FXS
Any Software
AnyWAN's board support package (BSP) provides a unified base for OpenWRT and Yocto-based software development kits such as prplOS and RDK-B
ALL-IN

Integration for

Scalability & Differentiation
Integrated Functionality
Integrated XGS / GPON MAC

Integrated 4x2.5GE PHYs

Supports PCIe4 for seamless transition to Wi-Fi 7 Tri-Band

Packet processor fully offloads CPU enabling value added services and full 10Gb service rate

Platform Security & Secure Enclave

Secure Boot, sOTP, Secure Storage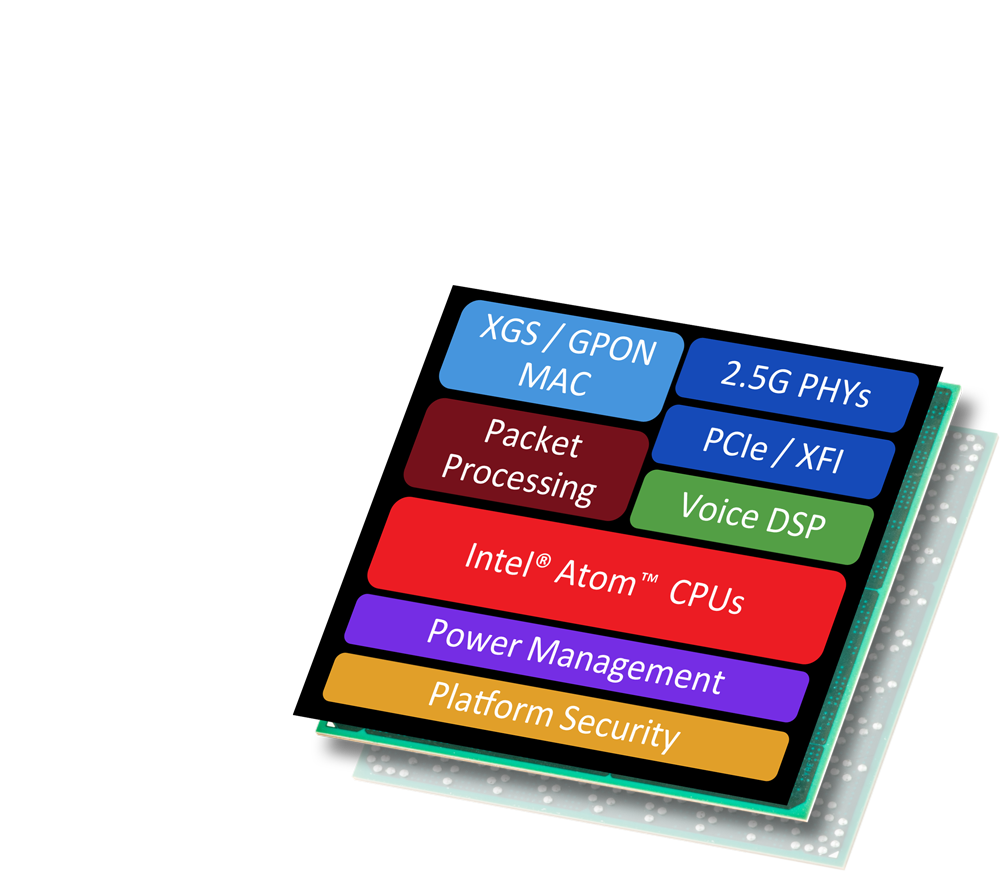 AnyWAN™ Drivers
Any LAN Drivers
Wi-Fi 6E and Wi-Fi 7

Ethernet

MoCA
Acceleration
Packet Processor

IPsec

Security
System
Power Management

Voice

LED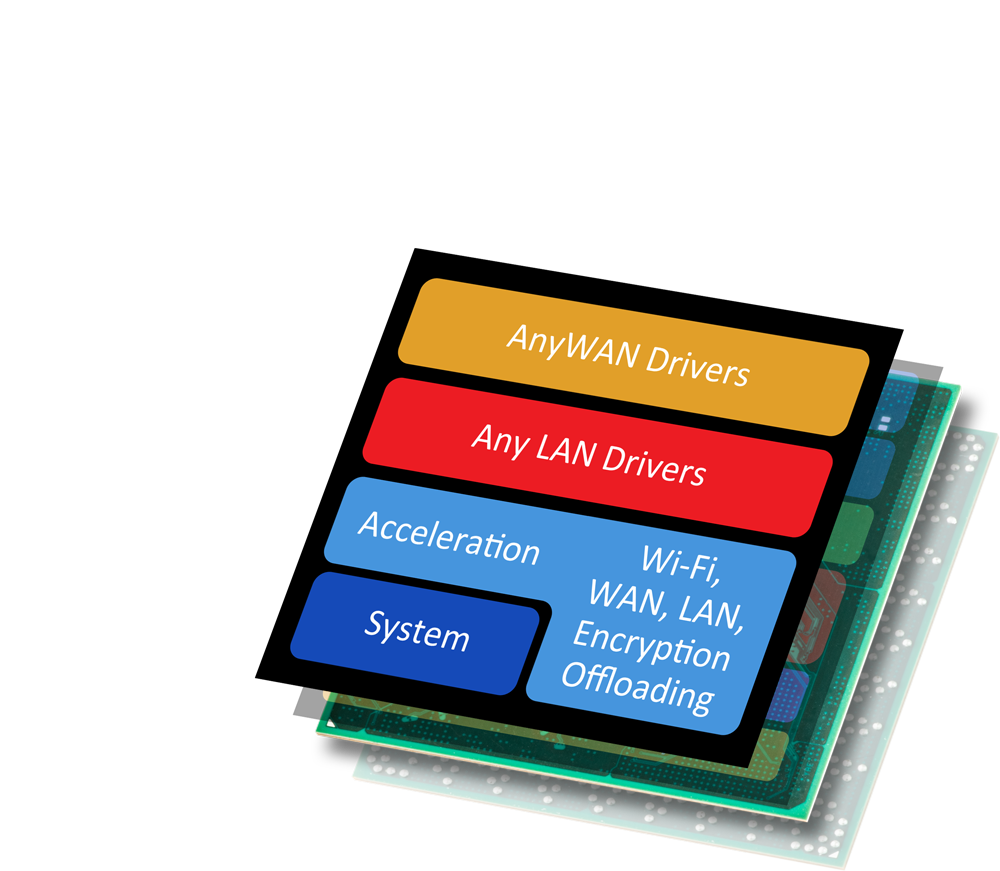 Unified Software Platform
OpenWRT: prplOS

OpenWRT: MxL UGW

Yocto: RDK-B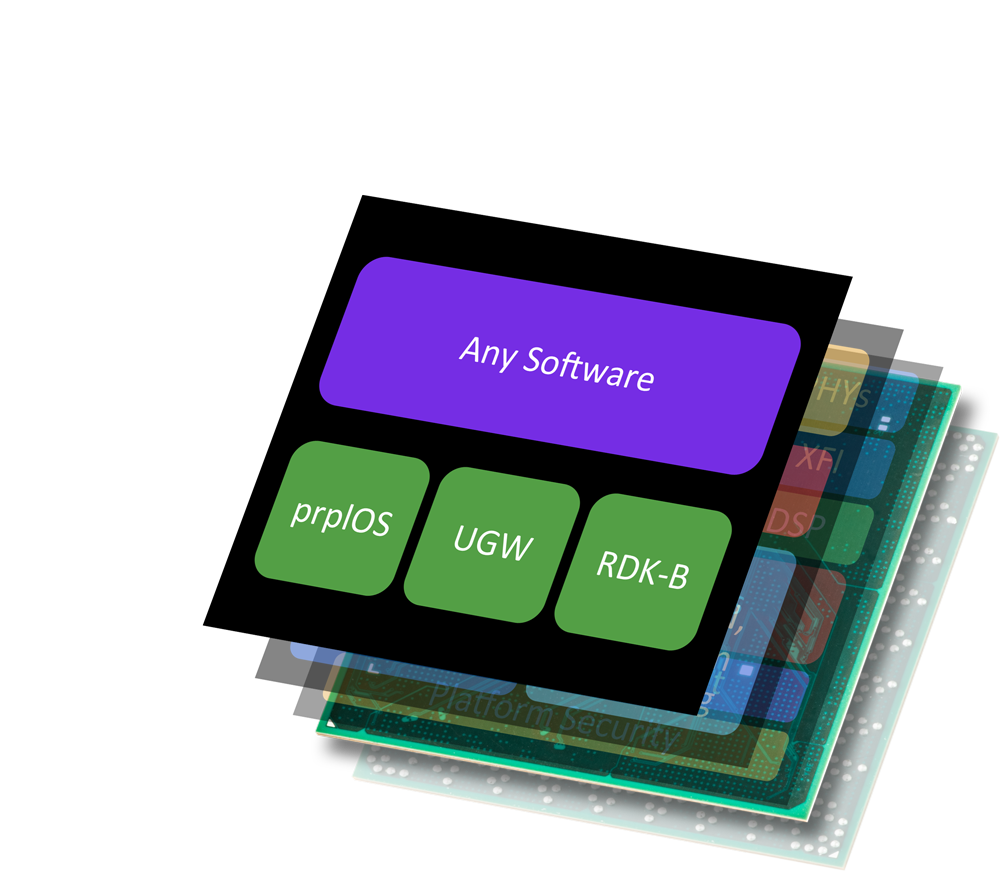 Apps & Edge Computing Services
SoCs offload all routine networking traffic

Enables on-board CPU to perform location-based, software-centric, and virtualized services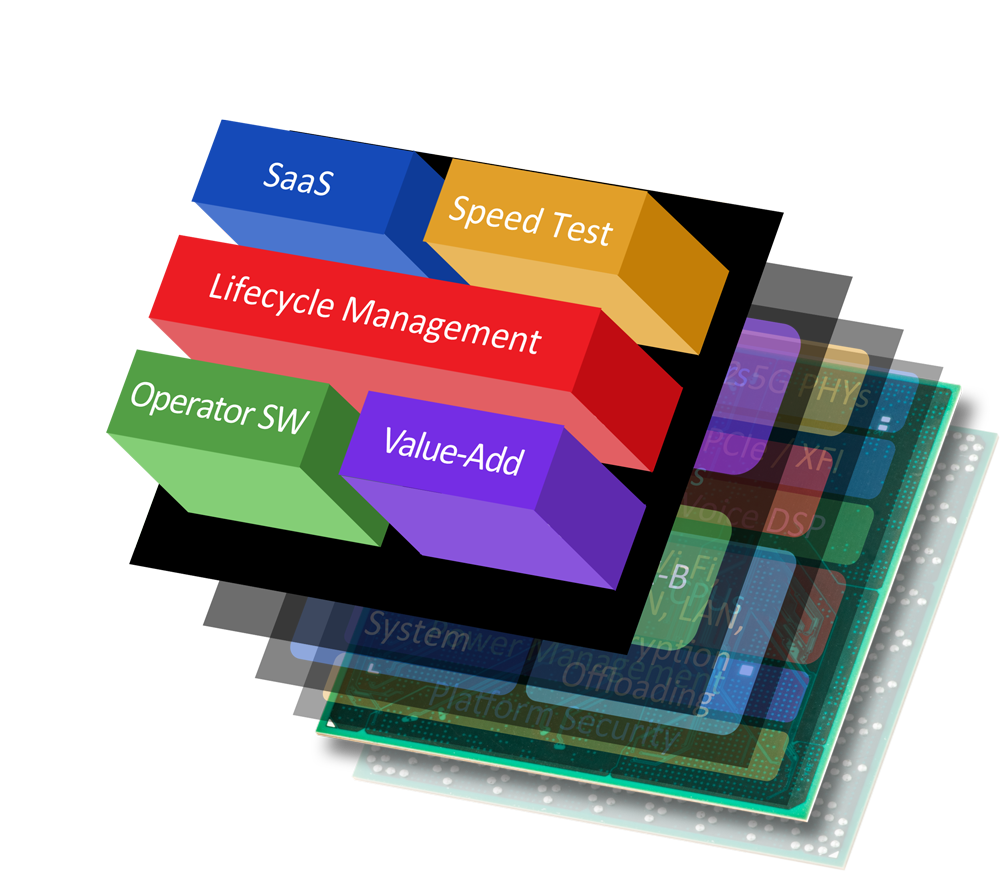 Previous
Next
AnyWAN URX851
Quad-Core Broadband SoC w/PON MAC, 4x 2.5GE PHYs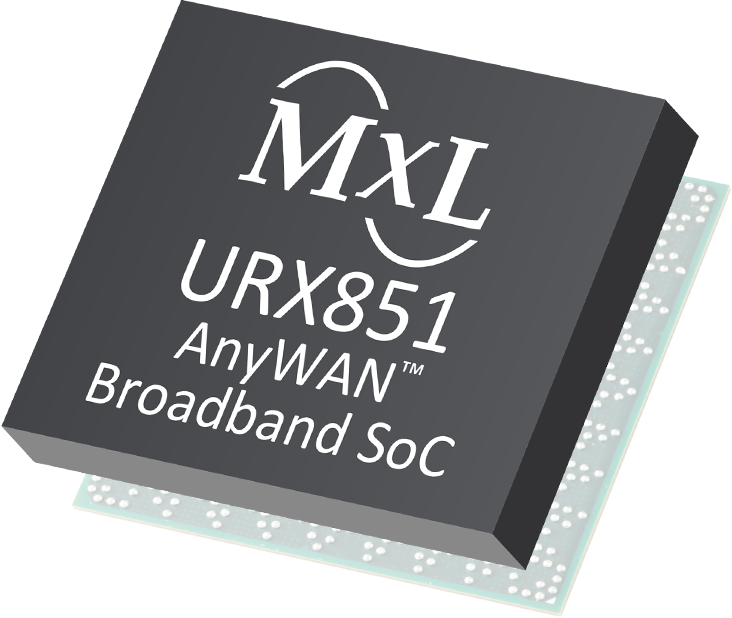 Four embedded 2GHz Intel® Atom™ CPU cores

Packet processor that enables full CPU offload

Active power management with dedicated energy processing unit

Voice DSP and PCM/SPI interfaces for FXS and DECT support

RAM: LPDDR4, DDR4

IPsec accelerator: 10Gbps

Speedtest: 10Gbps
10G PON MAC

XFI WAN

4x PCIe gen3

4x XFI/PCIe gen4

4x 2.5 GE PHYs

2x USB3.2 gen2
AnyWAN URX850
Quad-Core Broadband SoC w/4x 2.5GE PHYs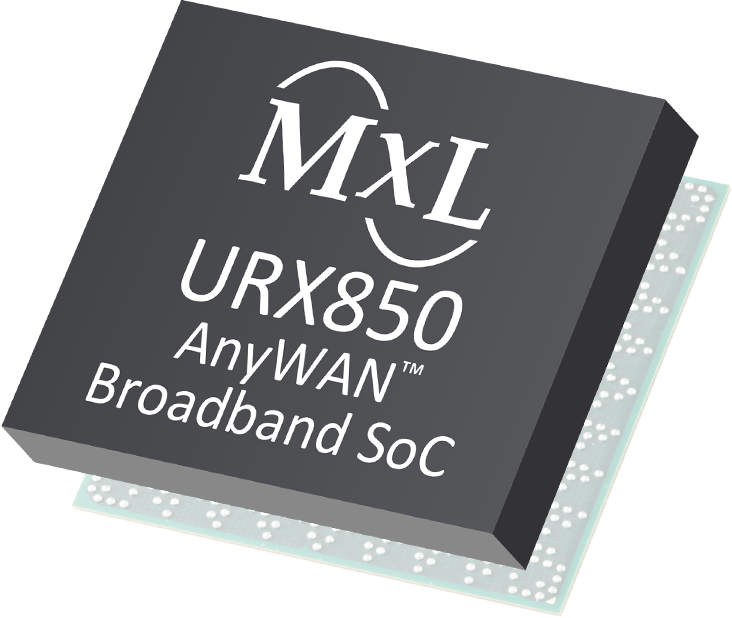 Four embedded 2GHz Intel® Atom™ CPU cores

Packet processor that enables full CPU offload

Active power management with dedicated energy processing unit

Voice DSP and PCM/SPI interfaces for FXS and DECT support

RAM: LPDDR4, DDR4

IPsec accelerator: 10Gbps

Speedtest: 10Gbps
XFI WAN

4x PCIe gen3

4x XFI/PCIe gen4

4x 2.5 GE PHYs

2x USB3.2 gen2
AnyWAN MxL25641
Dual-Core Broadband SoC w/PON MAC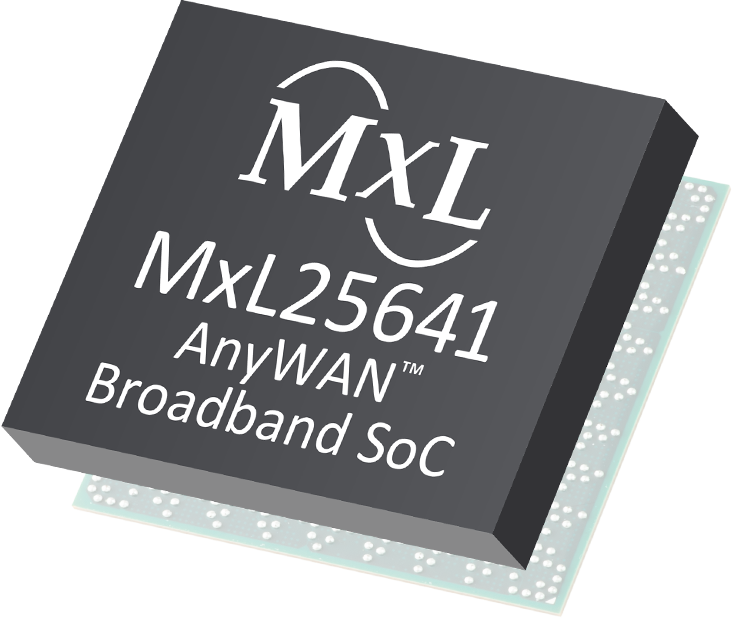 Two embedded 1.7GHz Intel® Atom™ CPU cores

Packet processor that enables full CPU offload

Active power management with dedicated energy processing unit

Voice DSP and PCM/SPI interfaces for FXS and DECT support

RAM: LPDDR4, DDR4

IPsec accelerator: 5Gbps

Speedtest: 10Gbps
10G PON MAC

XFI WAN

4x XFI/PCIe gen4

1x USB3.2 gen1
Accelerate

Time-to-Market With AnyWAN

Development Kits
The URX851 development kit supports Wi-Fi 6E tri-band, 10G PON, DSL/G.fast and Voice