Description
Features
Output current up to 1.2A
Up to 94% efficiency in torch mode
Adjustable FLASH mode current
Minimum external components: no inductors
Automatic buck/boost mode switchover
Wide VIN range: 2.7V to 5.5V
High frequency operation: 2.4MHz
50mV reference for low loss sensing
IQ < 2μA in shutdown
PWM dimming control
Automatic soft-start limits inrush current
Overvoltage protection on output
Overcurrent/temperature protection
Low ripple and EMI
Ultra-low dropout voltage in buck mode
2.6 second timeout in flash mode
Space saving RoHS compliant, lead free package: 10-pin 3mm x 3mm DFN
Documentation
Datasheet

Application Notes

Manuals

Product Brief

Chip Shot

Symbols and Footprints

Product Brochure
Design Tools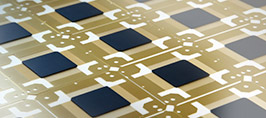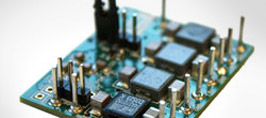 Packaging
Pkg Code
Details
Quantities
Dimensions
PDF
DFN10 COL

JEDEC Reference: n/a
MSL Pb-Free: L1 @ 260ºC
MSL SnPb Eutectic: n/a
ThetaJA: 81.2ºC/W

Bulk Pack Style: Canister
Quantity per Bulk Pack: n/a
Quantity per Reel: 3000
Quantity per Tube: n/a
Quantity per Tray: n/a
Reel Size (Dia. x Width x Pitch): 330 x 12 x 8
Tape & Reel Unit Orientation: Pin 1 at sprocket hole

Dimensions: mm
Length: 2.5
Width: 2.4
Thickness: 0.9
Lead Pitch: 0.5

DFN10 3x3 OPT1

JEDEC Reference:
MSL Pb-Free:
MSL SnPb Eutectic:
ThetaJA: 40.5C/W

Bulk Pack Style:
Quantity per Bulk Pack:
Quantity per Reel: 3000
Quantity per Tube: n/a
Quantity per Tray: n/a
Reel Size (Dia. x Width x Pitch): 330 x 12 x 8
Tape & Reel Unit Orientation: Quadrant 1

Dimensions: mm
Length: 3
Width: 3
Thickness: 1.00
Lead Pitch: 0.5
Parts & Purchasing
Show obsolete parts
Part Status Legend
Active - the part is released for sale, standard product.
EOL (End of Life) - the part is no longer being manufactured, there may or may not be inventory still in stock.
CF (Contact Factory) - the part is still active but customers should check with the factory for availability. Longer lead-times may apply.
PRE (Pre-introduction) - the part has not been introduced or the part number is an early version available for sample only.
OBS (Obsolete) - the part is no longer being manufactured and may not be ordered.
NRND (Not Recommended for New Designs) - the part is not recommended for new designs.
Frequently Asked Questions
Find the product page of the part that you want to get an evaluation board for and click on Parts & Purchasing. Example:
Find the icons under Buy Now or Order Samples:
Click on the Buy Now icon and see who has stock and click on the Buy button:
Alternatively, you can click on the Order Samples
If the icons are missing, then contact Customer Support.
The best way to determine this is to go to exar.com and type the part into the search function. At or near the top of the results you should see something that looks like
In this example, we looked for XRA1201. When you hover over it, it will turn grey and you can click anywhere in the grey box. This brings you to the product page. For example:
Click on Parts & Purchasing, highlighted in yellow above. The screen changes to:
Notice the status column and the "Show obsolete parts" link:
A legend tells you the definition of the different statuses. Click on the "Show obsolete parts" link to see EOL or OBS part numbers along with the Active part numbers:
Another method to find out if a part is OBS or EOL is to click on SUPPORT:
And then Product Change Notifications
Type the part into the search, and click on one of the part numbers from the drop down menu. Then you can look for the Product Discontinuation Notice, which generally is at the top of the list, for example:
If you see this, it tells you that this particular orderable part has been discontinued and when the last order date is, or was. If you click on the file, then you can view the notice we sent about this if you purchased the part in the recent past. It may also advise of a replacement part. When an orderable part first becomes discontinued, Product Discontinuation Notices are sent are sent to those who have purchased the parts in the recent past, if purchased directly, with a dated opportunity to place a last order.