MaxLIN
™
Digital Pre-distortion (DPD) and Crest Factor Reduction (CFR) IP for FPGAs that significantly reduces radio power consumption
The
rise of connected devices

and the

growing demand

for high bandwidth content is driving the need for

broader, faster, and more reliable

delivery networks 

To keep up with demand, network providers are implementing infrastructure improvements and installing more radios to expand throughput. As more and more 5G radios are installed, reducing the size, weight, and power consumption for radio cells design becomes critical to network provider profitability.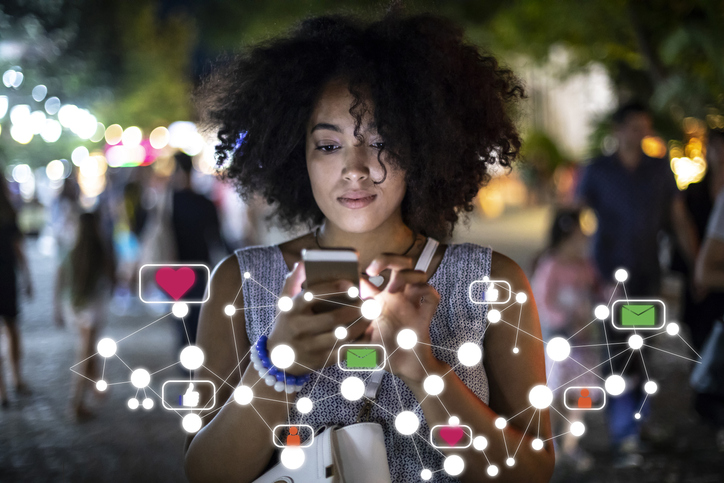 MaxLIN DPD / CFR Technology
MaxLIN is a best-in-class DPD that increases the power efficiency and linearization performance of wideband power amplifiers. Users can save up to 30% power consumption per radio over a commodity DPD solution.
Enables

high efficiency radio designs that lead to lower energy usage, cost, weight and volume.

Lowers

overall TCO for network providers MaxLIN

exceeds 3GPP and FCC unwanted emissions requirements with margin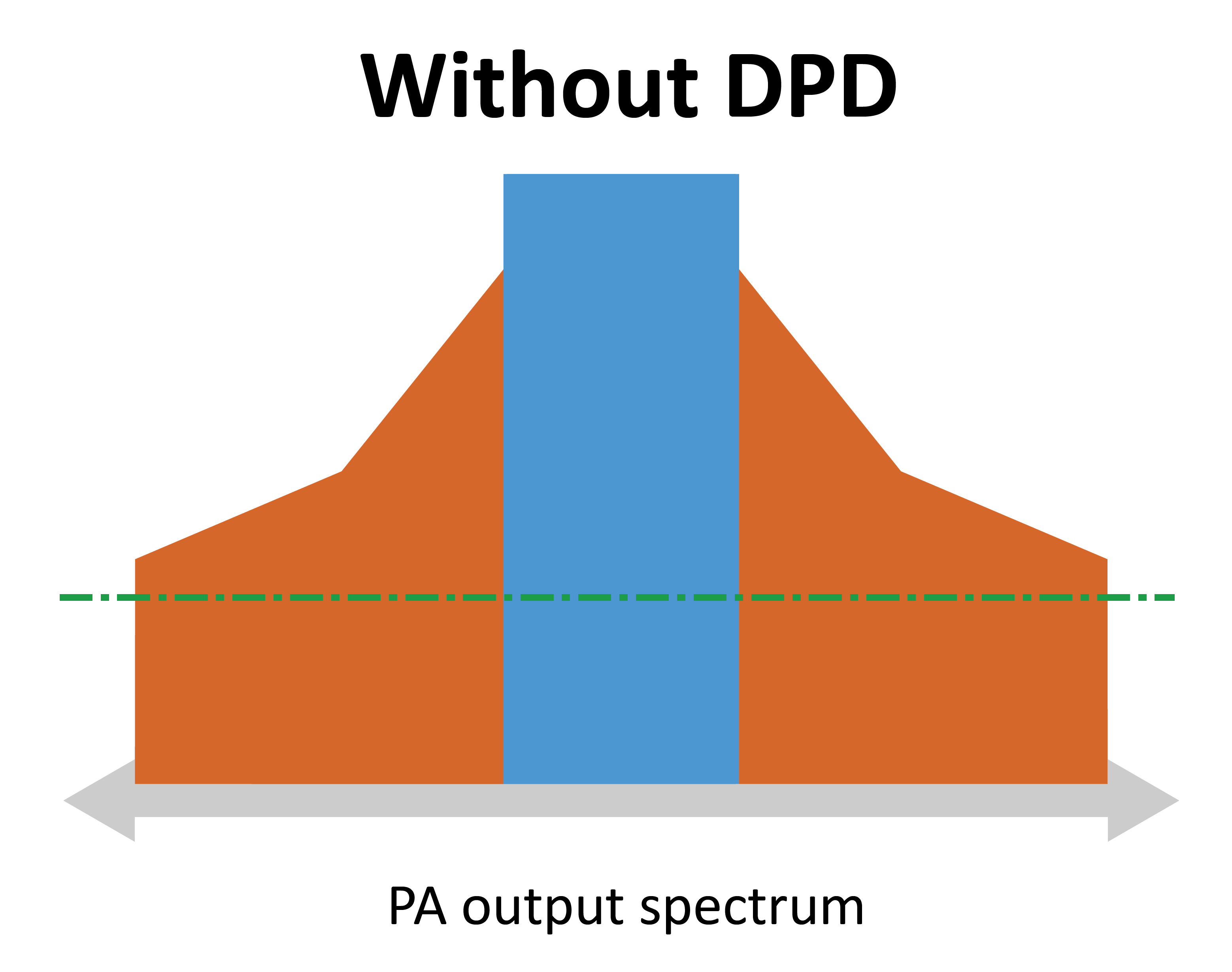 Fails Spectral Emission Mask (SEM) specs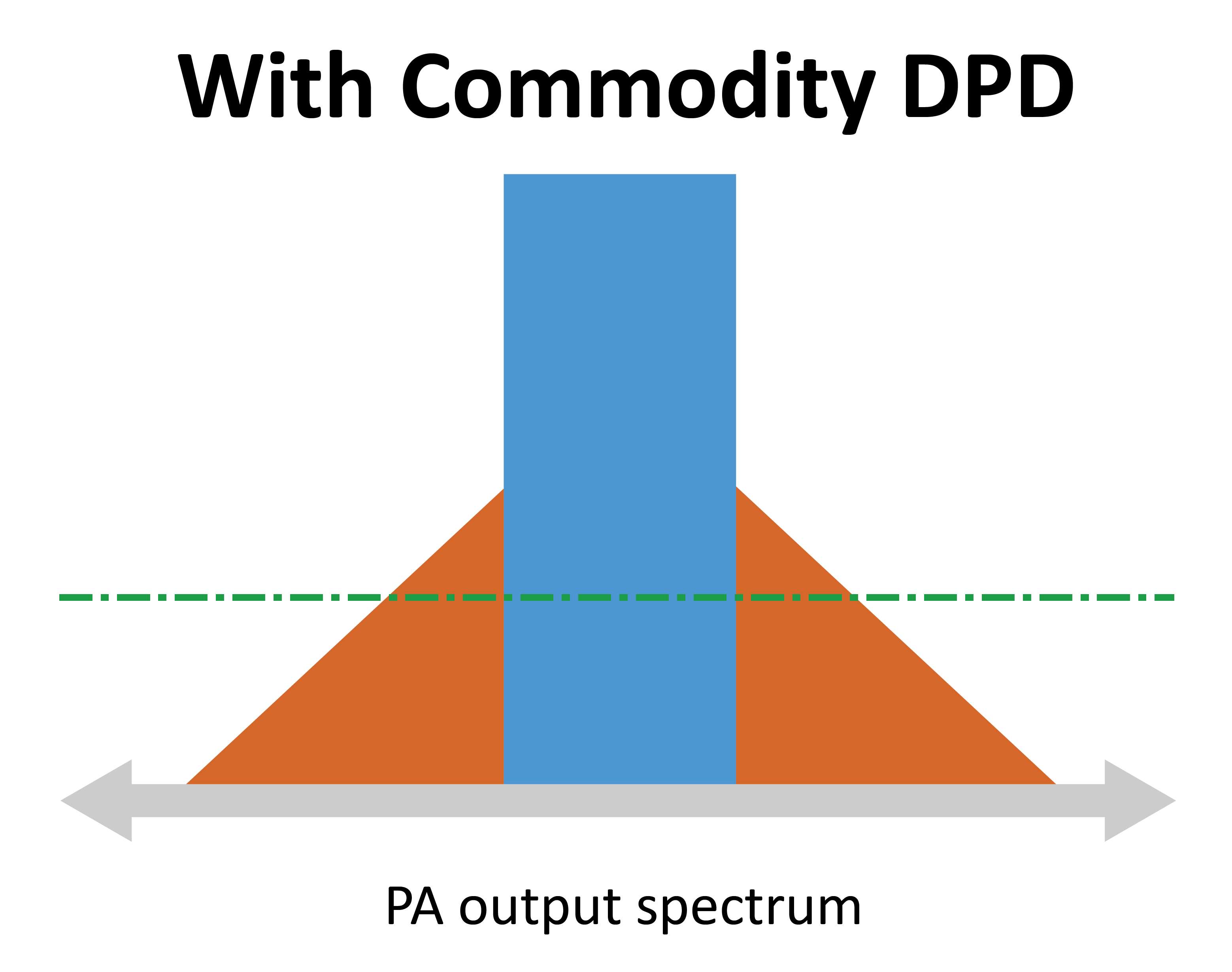 Fails Spectral Emission Mask (SEM) specs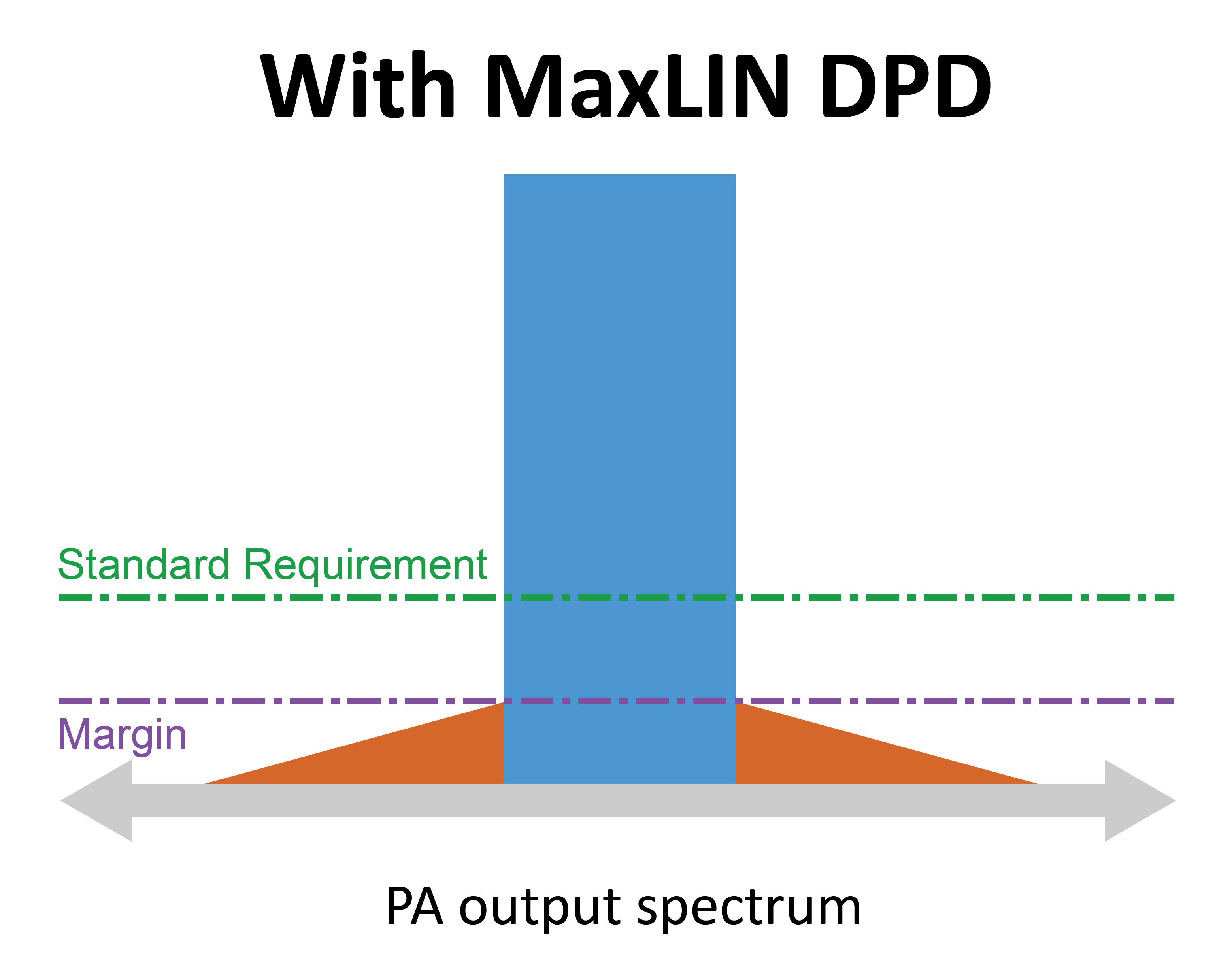 Meets SEM specs with margin
MaxLIN

significantly improves PA efficiency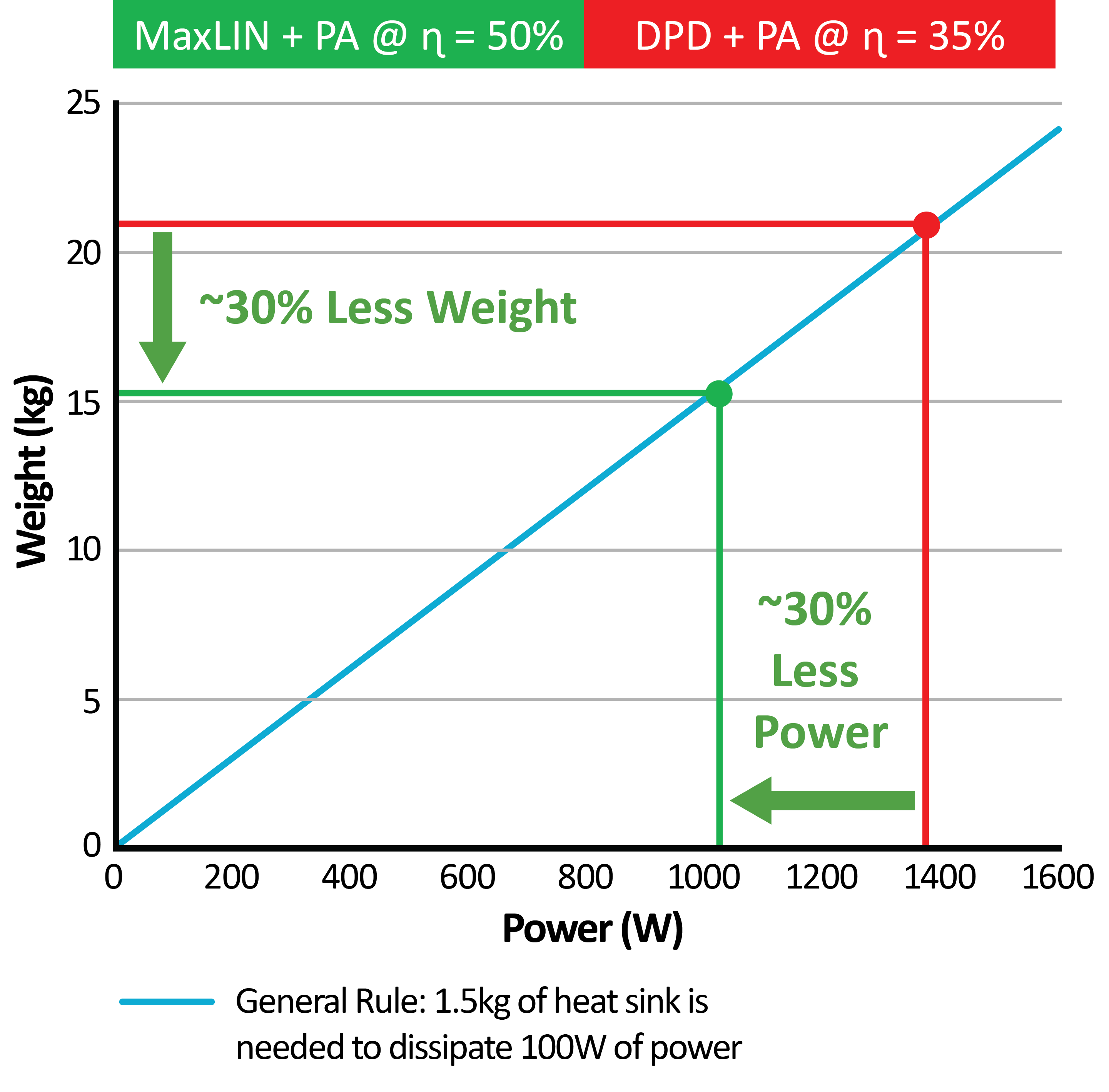 MaxLIN

improves PA efficiency

, which reduces power dissipation and heat sink size

MaxLIN can

reduce weight, volume, and cost

of radio units

by 30%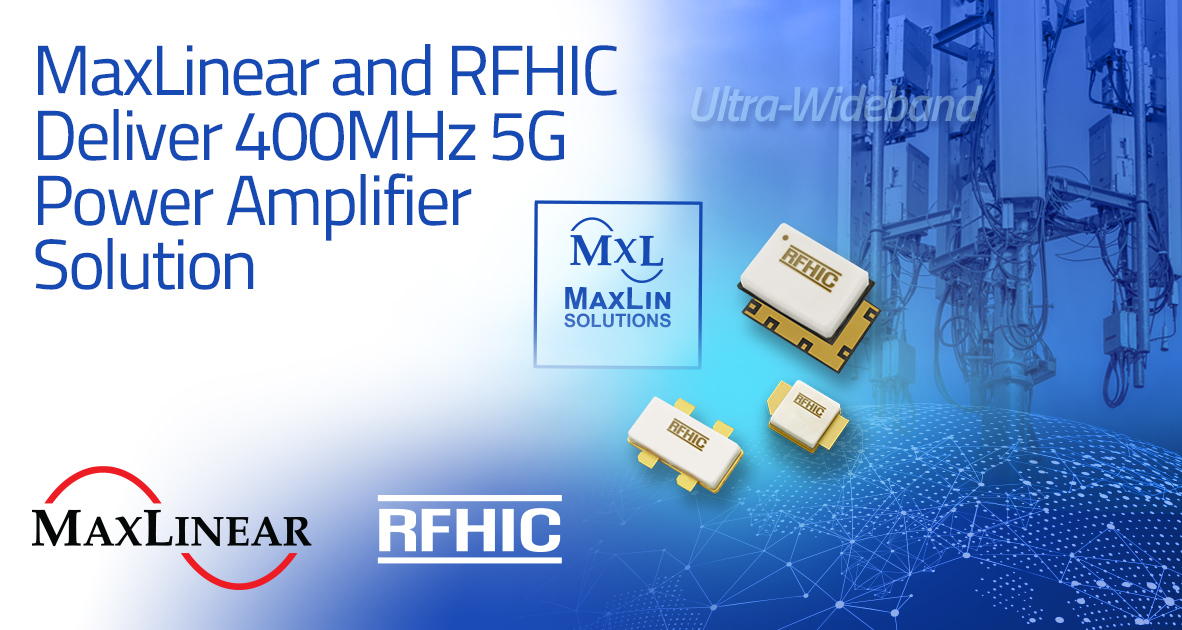 MaxLinear Partners with RFHIC to Accelerate Deployment of Ultra-Wideband 5G Power Amplifiers
COLLABORATION
"Mobile operators need new disruptive 5G radio innovations that can dramatically reduce power consumption, tower space, and cost while simultaneously delivering much higher capacity. The new ultra-wideband radios enabled by MaxLIN with RFHIC RF transistors deliver on this challenge by allowing multiple new 5G radio bands to be supported efficiently in a single Radio Unit (RU)."
Brendan Walsh, MaxLinear's Vice President, Wireless Infrastructure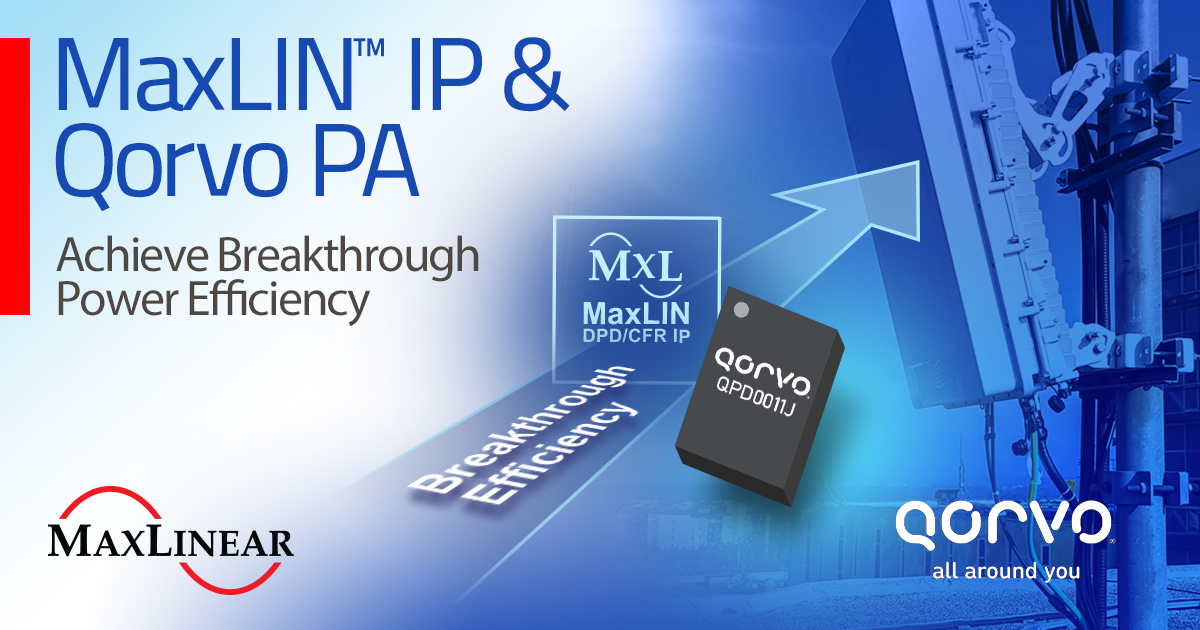 MaxLinear Teams with Qorvo to Enable High-Efficiency Power Amplifiers for Massive MIMO Radio Solution
TESTIMONIAL
"Demonstrating our high-efficiency amplifiers with a full radio front end provides a complete solution and 3GPP compliance. Qorvo is excited to be teamed with MaxLinear on their state-of-the-art radio and linearization solutions."
Gangadhar Burra, Qorvo's Chief Architect of Infrastructure and Defense Business