MaxLinear PAM4 DSPs Accelerate Data Center Connectivity
Overview
MaxLinear PAM4 DSPs enable next generation optical modules for data center and hyperscale cloud networks
Data traffic continues to grow exponentially in hyperscale cloud networks; requiring ever increasing server access and switch-to-switch interconnect speeds. Low-power, high-density optical modules that support high lane rates are needed to enable higher bandwidth.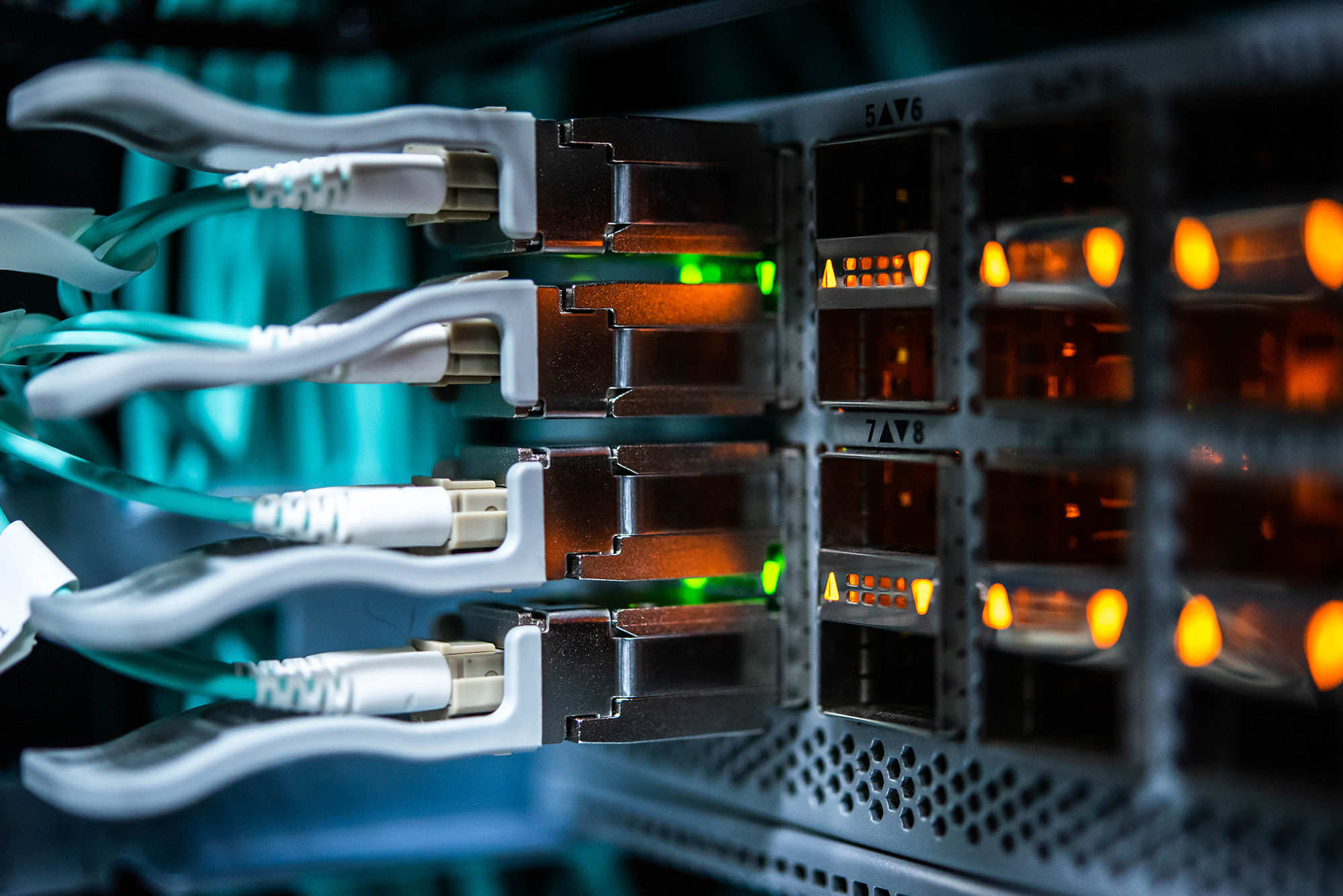 Products
New Keystone DSPs enable sub-8W 400G-DR4 and sub-15W 800G-DR8 Optical Modules
5nm technology

400G/800G PAM4 DSPs

Support 112G/lane electrical and optical I/O 12mm x 13mm package suitable for QSFP-DD800 and OSFP optical modules

Integrated driver with single-ended and differential options for both EML and SiPH optical interfaces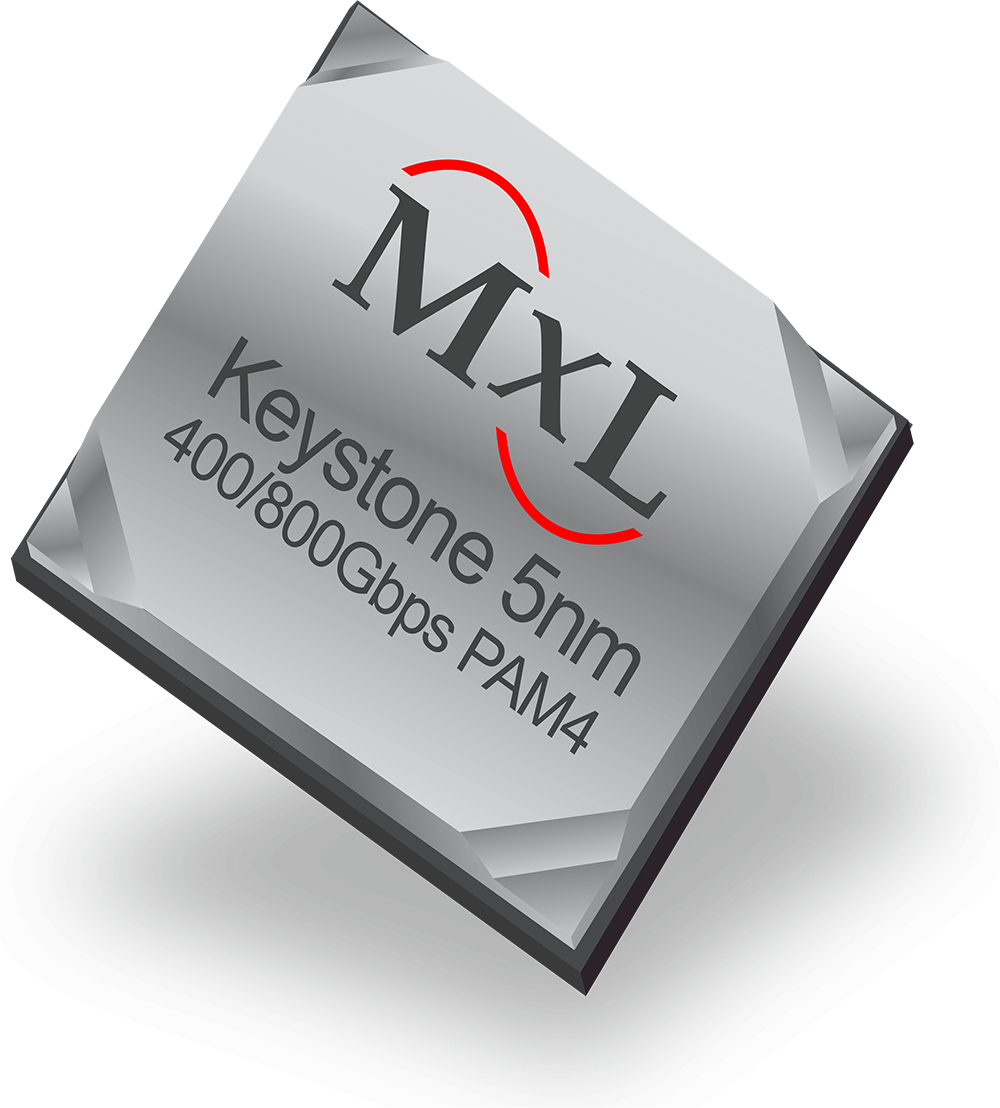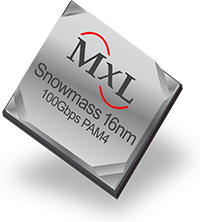 Keystone DSP
400G/800G PAM4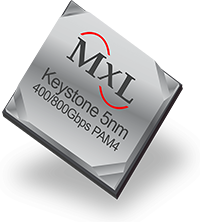 PSM8, DR8, 2xFR, 2xLR (MxL9368x)

DR4/FR4/LR4

QSFP-DD800 (MxL9368x)

QSFP-DD optical modules

OSFP optical modules
Topanga
56GBaud Linear TIAs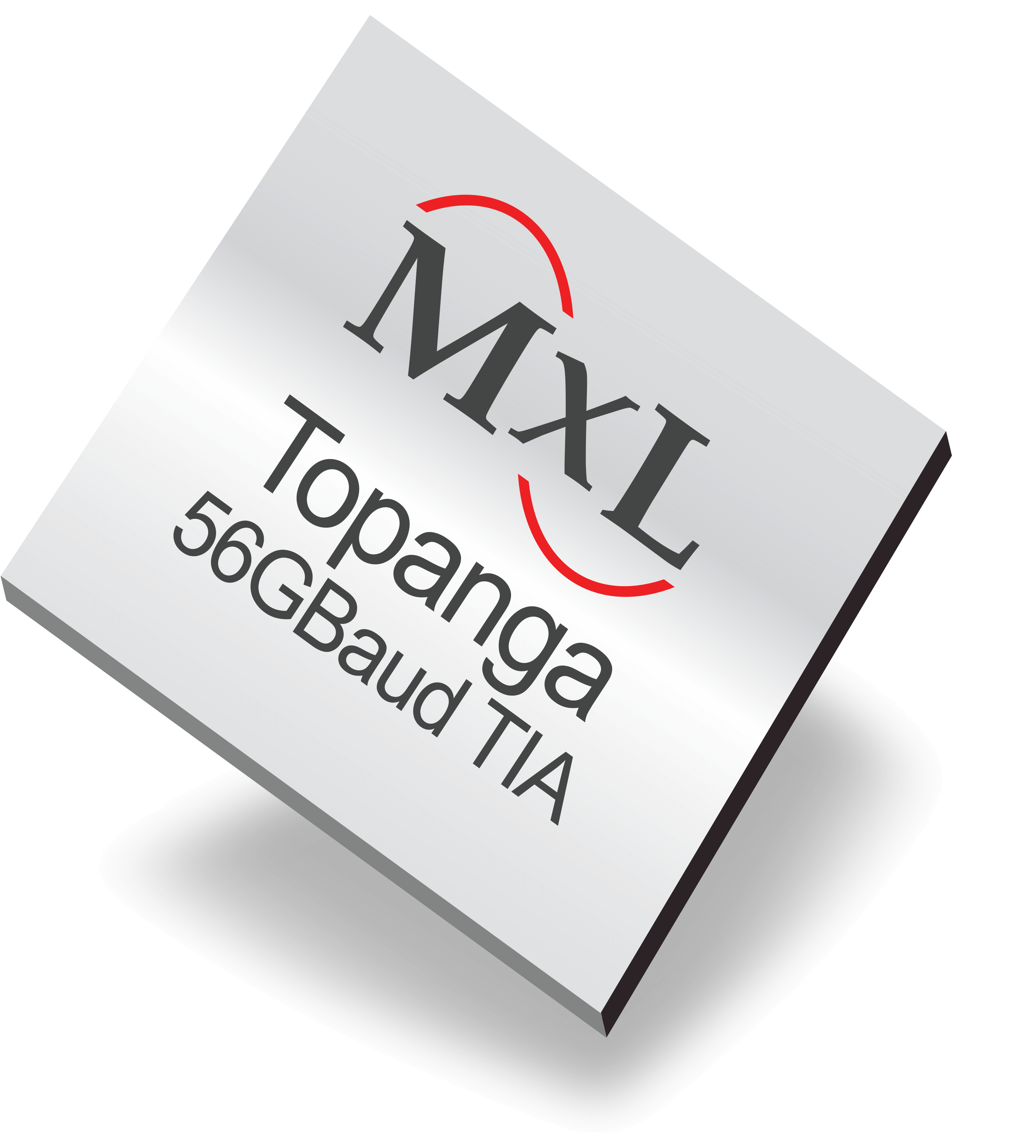 QSFP-DD800 optical module

OSFP optical module

QSFP112 optical module

SFP optical module

CPO

5G wireless fronthaul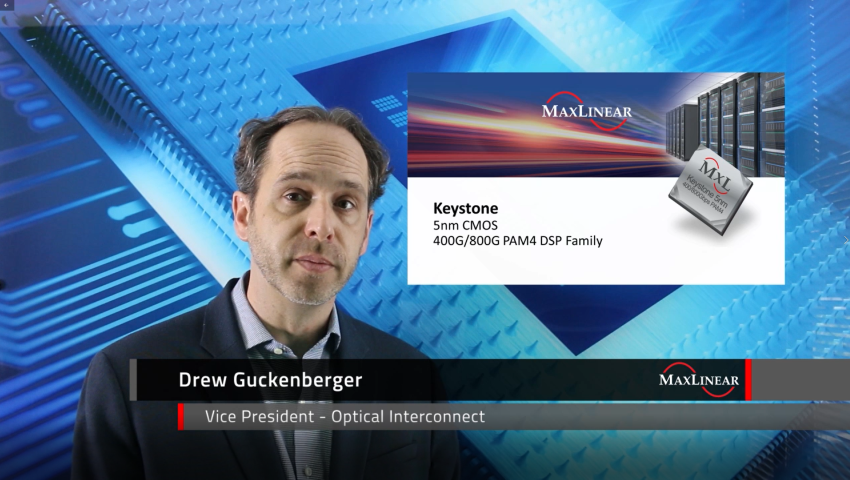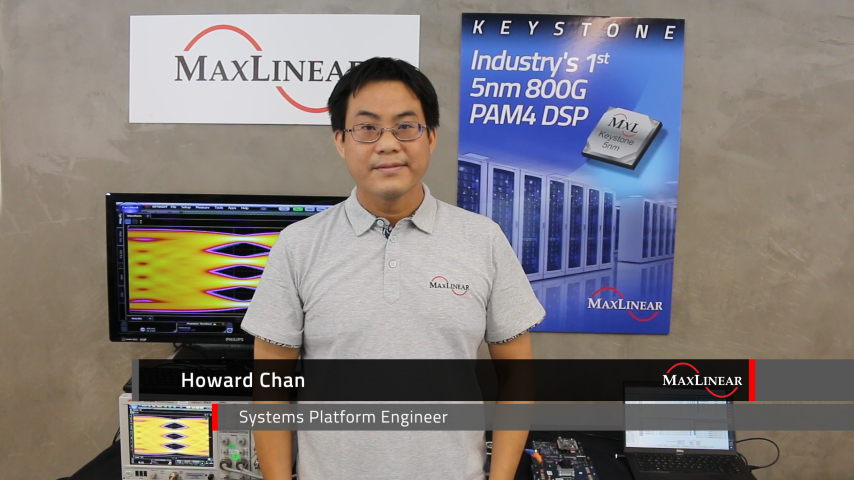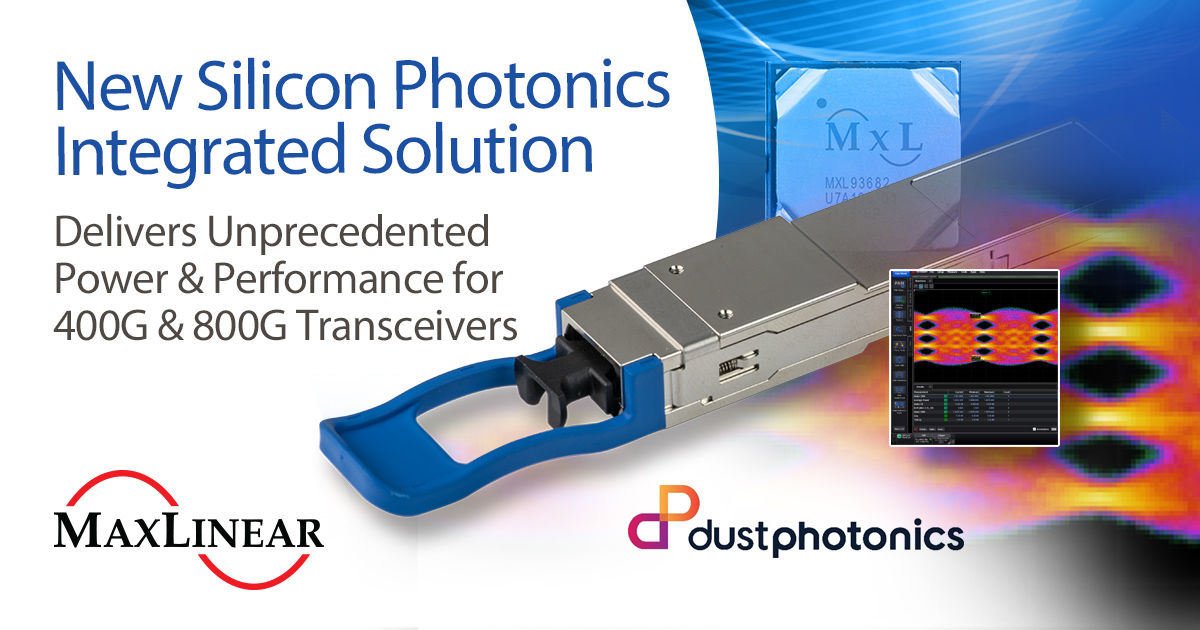 DustPhotonics and MaxLinear Announce New Level of Silicon Photonics Integrated Solution Based on Keystone 5nm DSP
"DustPhotonics is focused on enabling best-in-class Silicon Photonics chips to simplify the efforts of transceiver and systems designers," said Yoel Chetrit, Vice President R&D of DustPhotonics. "Not only can our Carmel chip simplify the overall system design by reducing the total number of lasers to a single laser for 4 channels, but it also eliminates the external driver, which reduces the cost, power and complexity of the overall system."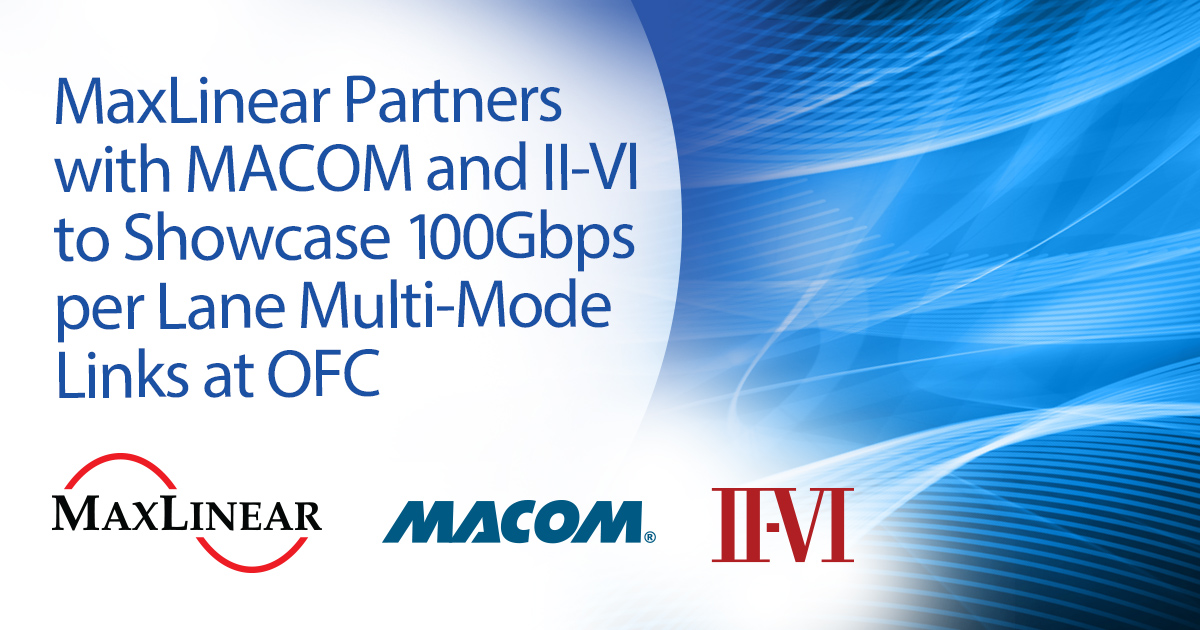 MaxLinear Partners with MACOM and II-VI to Showcase 100Gbps Per Lane Multi-Mode Links at OFC
"The combined MACOM and MaxLinear IC solutions for 8x100G multi-mode links can provide the ability for customers to achieve 800G QSFP-DD and OSFP optical modules at a total power consumption under 11 Watts," said Marek Tlalka, Senior Director of Product Marketing at MACOM. "This is a significant reduction over single-mode solutions for these power-sensitive data center applications."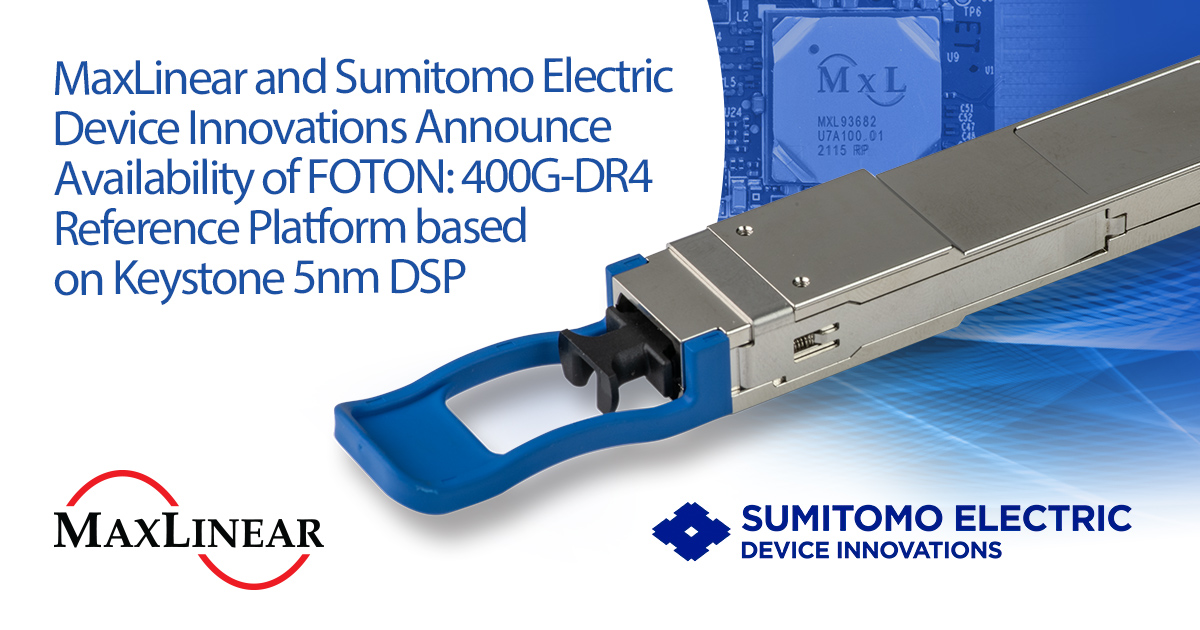 MaxLinear and Sumitomo Electric Device Innovations Announce Availability of FOTON: 400G-DR4 Reference Platform Based on Keystone 5nm DSP
"Market projections show the demand for 400G modules will exceed two million units this year, double in 2023 and continue to increase through 2026," said Drew Guckenberger, Vice President of Optical Interconnect at MaxLinear. "The FOTON 400G reference design provides a proven baseline that allows module partners to quickly ramp 400G products and access this major, growing data center market quickly and effectively."